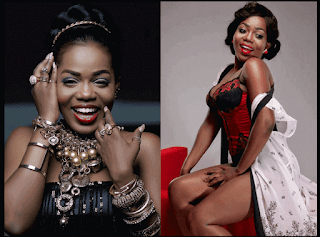 Ghanaian Hiplife artist, Belinda Nana Ekua Amoah, popularly known as Mzbel has revealed the reasons she prefers to date old men to the young guys.

Still at her youthful age, one would definitely think the Ghanain singer should still be very active in bed and also to love sex more as everyone have the perception that old men can't deliver actively.
Mzbel's point of view is quite different from everyone as she revealed in an interview on Joy Fm that she loves to go into relationship with old men and she's not ashamed to admit it.
The 37 year old beautiful singer said:
I am an old man's girlfriend. Everybody in Ghana knows that I don't date young guys.

If you are a young guy and I date you, I might break your heart. I like old men. They are very gentle. They don't also like s3x. They can't even have s3x for long. You know, I don't like sex like that. I like s3x once in a while.