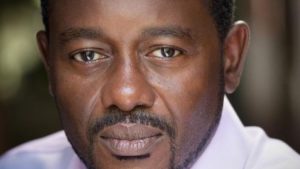 Nigerian born UK actor, Shobowale Bamgbose has been offered a role by the "Game of thrones" director, Nina Gold for a Warner Bros production.
Nina Gold who is well known for her work on the series, "Rome" and "Game of thrones" has given Bamgbose a chance at the big screen.
The Shobowale Bamgbose talent company, ARA Talent Group website said the actor was confirmed for a supporting role in an upcoming cinematic release by the Warner Bros studio.
"Congratulations to our client, Sobowale Bamgbose, who has been confirmed for a fantastic role in a new Warner Bros cinematic release cast by the wonderful team of Nina Gold Casting! We are very proud of Sobowale who has come so far!!! Well Done."
Shobowale Bamgbose is a Nigerian born UK actor who has starred in numerous theater plays such as Casino Royale, Dog City and so on.