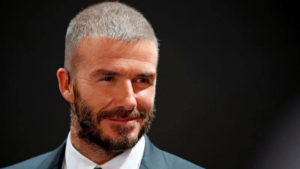 Former England captian, David Beckham is set to be honored with a statue in the city of Los Angeles home of football club LA Galaxy.
According to reports, Beckham will be the first Major League Soccer player to be honored with a statue, after being under contract with LA Galaxy from 2007 to 2012.
It was made known that the statue will be unveiled ahead of the club's season opener on March 2 and will be placed in front of the club's stadium.
Apart from playing for top clubs such as Real Madrid and Manchester United, David Beckham became the first big European name to join the MLS.
Source – Aljazeera