Boxing legend Floyd Mayweather and American rapper, 50cent have been beefing each other for a while now.
Maywaether  who has topped Forbes 2018 highest paid athlete list, hascompared the rappers net worth to one of his wristwatches on his recent instagram post.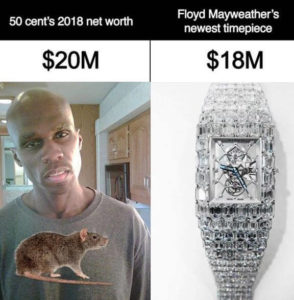 Here's what he wrote:
You're Not Supposed To Be Beefing With Me. You're Supposed To Be Beefing With My WATCH. Me And You Are Not On The Same Level!!!