While the likes of Lionel Messi, Cristiano Ronaldo and Neymar can't wait to leave an increible mark on the world cup, it is also a perfect platform for the new generation to showcase their talent.
Here is the break down of five players who could emerge stars in Russia.
1. Hirving Lozano (Mexico)
Hirving Lozano, 22, is one of the players to watch out for in the world cup in Russia.
Being compared to Luis Suarez of Barcelona, Lozano has been able to prove himself, scoring 17 goals in 29 games and had helped PSV Eindhoven won the dutch title.
2. Goncalo Guedes (Portugal)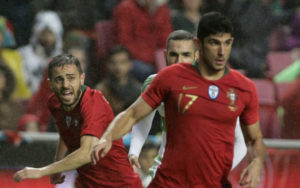 Goncalo, 21, who is on loan to Valencia from Paris Saint-Germain, has been able to showcase little of what he is capable of doing after scoring five golas and 11 assists to help Valencia secured a place in the champions league.
He is fast and capable of slashing through defences with his dribbling ability.
3. Timo Werner (Germany)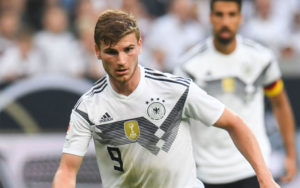 The 22 year old top scorer at last year's confederations cup won by Germany, Timo Werner has been compared to Germany's record goal score, Miroslav Klose.
The RB Leipzig striker will surely be a threat on defenders after acquiring vast Bundesliga experience.
4. Sardar Azmoun (Iran)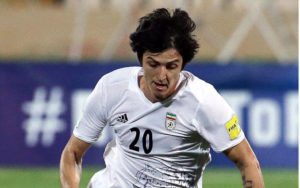 Sardar Azmoun is another potential star to watch out for after scoring 23 international goals in just 32 games for the Iran sqaud that has proved above everyones expectations.
The 23 year old star is already on Iran's list of all time leading scorer and no doubt he is going to surpass fans expectations even as English clubs like Arsenal and Liverpool has showed interest in the past.
5. Hakim Ziyech (Morocco)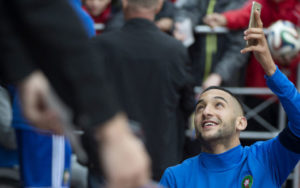 Hakim Ziyech who is of Dutch by birth, has decided to play for Morocco instead of his country.
His decision was blasted by Marco Van Basten but it was another great moment for Morocco to end a 20 year world cup absence.
Hakim is an attacking midfielder with ability to penetrate into the defence of the opponents.
His skills and two prolific seasons at Twente had earned him a move to Ajax in 2016 and now, he is definitely looking forward for a new challenge.