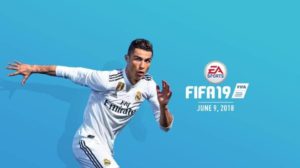 Lovers of the popular video game FIFA, should be happy now as the FIFA 19 is announced to be released later this year.
EA game is about to take a new turn with the official release of FIFA 19 set to be september 28.
The game has remained one of the top rated on Play station 4 with Cristiano Ronaldo to grace the cover for a second straight year.
Another added bonus is the inclusion of official champions league football in the next edition.
However, for the last ten years, Pro Evolution soccer had the rights to the competition but eventually lost the license, allowing FIFA to swoop in and give fans another reason to join its ranks.