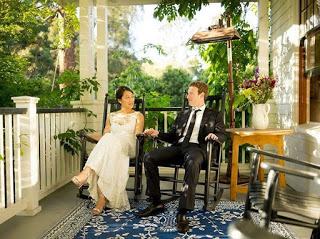 Facebook CEO, mark Zuckerberg and his beautiful eife celebrates 5th wedding anniversay on May 19th 2017.

The couple who already have a daughter are probably expecting another child.
However, Mark Zuckerberg was filled with extreme excitement as he quickly took to his page to share the joy with everyone as well as the one lesson he has learnt in marriage.
He wrote:
"Today is Priscilla and my five-year wedding anniversary. I promised Priscilla that every year we'd have a honeymoon to celebrate our marriage. This year we're traveling around the US and we'll be spending our honeymoon in rural Maine. One lesson I've learned from marriage is that exploring together just gets better over time."