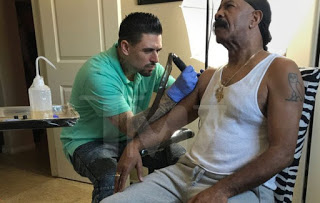 Proud father of the award winning rapper, Drake, Dennis Graham, gets some permanent ink of his son's face on his arm.

Dennis Graham got a very big tattoo of his son's face on his right arm which was done by tattoo artist, Money Mike.
Dennis recently met Mike at his birthday party where the two was said to have exchanged ideas.
Also, Drake's father already have an OVO logo tattoo on his left arm which can be seen from the photo above.
However, Drake also had a tattoo of his father's face on his arm back in 2014, added to the ones he got which includes the tattoo of his mother, grand mother, uncle and that of Aaliyah on his back.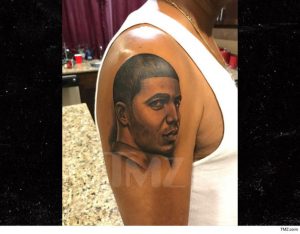 See Drake's tattoo from 2014 below: