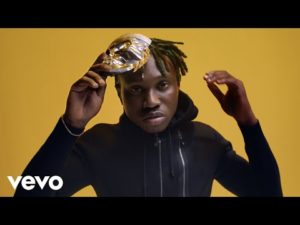 Its Zanku to the world as Zlatan finally drops the official music video to his inspirational ballad titled "Wake Up".
The motivatonal song "Wake Up" is the first track and of course one of the fans favorite off the newly released project "ZankTheAlbum".
Its been a lot of hardwork alongside passion for his craft from the street sensation as he is known for dropping hits back to back.
The zankuTheAlbum is definitely one of his achievements in 2019 as it comprises of 17 solid tracks with features from the Nigerian music stars such as Davido, Barry Jhay, Burna Boy, Patoranking and so on.
"Wake Up" is definitely one of the singer's diverse music genre, not your regular type of Zlatan's vibes.
A slow tempo and a prayerful themed single to keep you awake to your dreams every morning, its simply one of the ever green tune from the Zanku crooner.
The new video to the song is just as beautiful as the song with scenes from his past and how he had struggled to get to the top.
Zlatan really has a story to tell as the video also showcases his time as a real time hustler
Now, he is been appreciated by fans all over the world with sold out shows to encourage his effort in the music industry.
You can take the man away from the street but you can take the street away from the man.
Wake Up which was produced by Spellz finally gets to the screen with a lovely and crispy visuals as directed by Dammy Twitch.
Peep Video below: