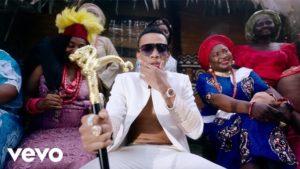 Tekno has got all the women across the world at heart as he debuts new music video for his single "Woman".
The song 'Woman' which is his debut single of the year and first under his new imprint 'Cartel', is a blend of hip hop and high life.
The newly release video comes through as we observe the celebration of the International women's day which falls on march 8 every year.
As directed by Clarence Peters, the video gets to show us beautiful Nigerian women, all dressed in their traditional attires.
Peep the visuals below: