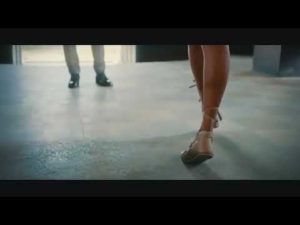 Simi is certainly becoming a force to reckon with her vocals on every hit single.
Here is another special moment as the Mavins music star, Ladipoe flex his muscle in a classical video with Simi on the single "Know You".
As Fast as it is becoming a major anthem, it's another opportunity for Ladipoe to showcase his talent. And with his diverse music style, the Mavin sensation do show he has got skills on the beat.
His baritone voice spiced up the whole vibe not leaving out Simi's catchy chorus complimented with her usual amazing soothing voice.
Simi who is already enjoying massive airplay from her single "Duduke" has left viewers with numerous options to choose from and this has brought about lots of Instagram challenges and duet online.
"Know You" as produced by Somi Jones, gets befitting visual edited by Visual Kinetics.
Everything has really turn out good for Simi who seems to be the enjoying every stage of her pregnancy.
The video which shows a vintage outlook blends perfectly well with every scene displayed while making the outlined details so interesting.
It also comes with short clips from Simi's 'Duduke' video.
Trust me you will surely find yourself watching this video over and over again.
Quotable Lyrics
I really wanna tell you how my day went
Really want to spend the weekend
I for show you this thing I'm feeling
But I don't really know you that well

I really wanna kiss you in the face babe
And maybe every other place baby
E be like say I no remember say I
Say I no really know you that well

Aye-Aye

We can go there if you (If I)
Want to, but me I don't know (Oh no)
Why I think I love you
When I don't really know you that well
(Know you that well)
Watch, download and share the video to "Know You" by Ladipoe and Simi below: