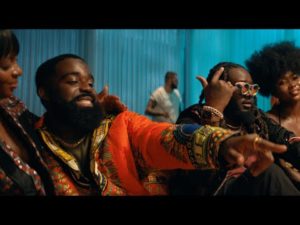 You simply can't take away the trend from the Ivorian British singer and songwriter, Afro B who has been dishing out new sounds in a different dimension.
Here's Afro B with the music video to his American singer, T-Pain enlisted single titled "Condo".
Afro B seems to infuse afrobeats with a blend of hip hop, dancehall, reggae and R&B.
He is simply exceptional at what he does with his lyrics.
The song is one of the tracks off his outing last year on the album "AfroWaves" which already boast of massive airplay.
The recrd which was produced by Team Salut and Banx & Rans, sees to get a befitting visual directed Egar Esteeves.
Watch and enjoy below:
DOWNLOAD VIDEO: Afro B Ft. T- Pain – Condo