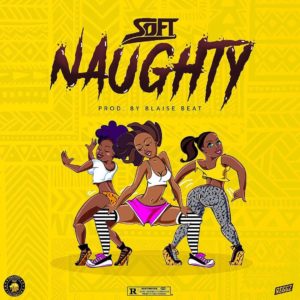 With more features at hand, fast rising Nigerian singer, Soft makes a comeback with another sensation single titled "Naughty".
The Dagogo Records front-liner, Soft returns with an impressive tune to showcase more of his talent.
"The new sound "Naughty" comes after his successful remix to "Money" which enlist the talent of the star boy himself, Wizkid.
Soft is definitely one of the Nigerian music force to reckon with as he already has numerous collaborations with top artists such as Terri, King Perryy.
He also gear up for his forthcoming body of work with hints on some top songs such as "Imagine", "Why" with L.A.X and of course "Killa" with the Mama Africa, Yemi Alade.
RELATED: DOWNLOAD MP3: King Perryy – Jojo Ft. Soft, Terri
For now lsiten to "Naughty" as produced by Blaise Beatz and tell us what you think below: