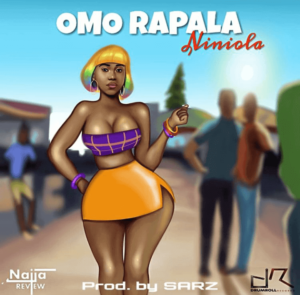 Afro-house queen, Niniola comes through with her third official single of the year titled "Omo Rapala".
Niniola who is known for her energetic and electric performance, delivers as usual on her stellar record "Omo Rapala".
And with a production credit from the serial hit maker, Sarz, Niniola thrills more with her amazing vocals.
"Omo Rapala" is also a follow up to her previous releases "Designer" and "Boda Sodiq" which are still enjoying massive airplay across Africa.
Niniola is one of the Nigerian music diva with numerous features both within and outside the country and you have got to give her kudos for that.
This time, she drops another potential hit from the stables of Drumroll Records and i can tell you will love it!
Her sultry verse on this one is just out of here, just wondering how she gets comfortable with her lyrics.
RELATED: DOWNLOAD MP3: Niniola – Boda Sodiq
Anyway, listen to "Omo Rapala" for yourself and share your opinion below: