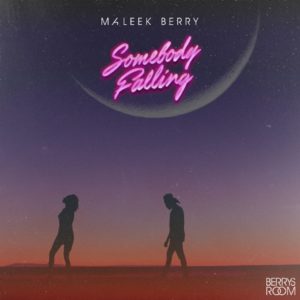 Music producer turned singer, Malek Berry comes through with another exciting new tune dubbed "Somebody Falling".
It's another special moment from the Berry's room as Maleek Berry seems to follow up the success pf his single "Flashy" which was accompanied with a lovely visual.
His last year double combo "Wait" and "Doing You" is also enjoying a decent position on playlist and this shows that Maleek Berry has definitely been consistent ever since he started to dish out good music.
While has also been headlined to perform at upcoming Wizkid's music concert, 'Starboy Fest' scheduled to take place at The O2, London, music fans definitely expect more music from the singer.
Its obvious Maleek Berry is having a great 2019 but we love to hear more songs from him.
RELATED: [Music] Maleek Berry – Pon My Mind
For now, listen to "Somebody Falling" and share your opinion below: