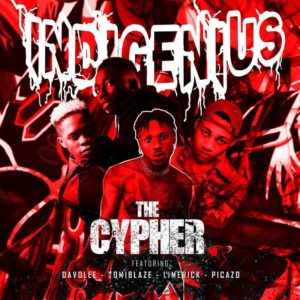 The only rapper that murder other rapper with just an art work, Davolee comes through with a star studded rap contest on the single titled "Indigenius".
The rap single "Indigenius" sees Davolee enlist the talent of the fast rising Nigerian rappers such as Limerick, Yomi Blaze and Picazo.
Its the battle of words on the beat as each take turns to deliver their vocals.
Limerick is lyrically sound as he dishes out punchlines on every lyrics, Picazo and Yomi Blaze are not left out with their usual energetic delivery.
Reeky go, Rema come, Don Jazzy still get the same base…Lolz
Davolee is definitely more consistent than we can imagine.
RELATED: Davolee – Lock Up Ft. Zlatan
Listen to "Indigenius" and share your opinion below: