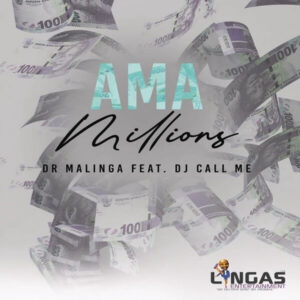 Dr Malinga – Ama Millions Ft. DJ Call Me Mp3 Audio download. From the stables of Lingas entertainment comes DR Malinga with the single "Ama Millions".
Dr Malings collaborates with DJ Call Me on "Ama Milllions" as the lead single of his project.
It boast of production assistance from Aubreay and Setati Prudence.
Listen, download and share below:
DOWNLOAD MP3: DR Malinga – Ama Millions Ft. DJ Call Me