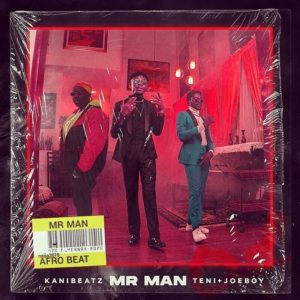 Here comes LMG producer, Kanibeat with an amaizng joint with the Nigerian fast rising stars, Teni and Joeboy on the single titled "Mr Man".
The highly anticipated track is a self produced one from kanibeat as it sees to ensure a balance in rhythm.
Kanibeatz who is known for his magic finger, finally comes through with a potential hit single, mixed and mastered by SWAPS.
While Teni is still enjoying massive airplay from her hit single "Power Rangers", Joeboy on the other hand has been dropping back to back hits from ;Baby' to 'Beginning'.
Listen and enjoy "Mr Man" below: