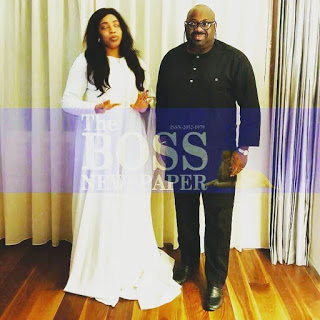 Publisher of Oviation Magazine, Dele Momodu has confirmed in one of his post that Ooni of Ife's marriage to Olori Wuaraola has crashed.

Dele Momodu first of all shared a picture of the Olori where she made an official statement concerning the issue. According to what she said, she made know that it is her own personal decision to do so and not the so called rumour of infidelity perception that everyone believes.
Olori also made us to understand that her journey still continues as a humanitarian aiding women and victims of domestic violence and abuse with the United Nations.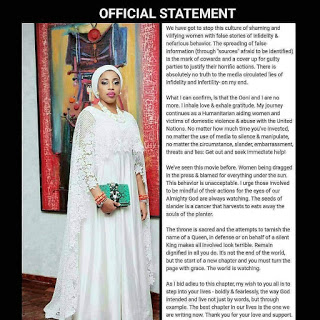 Dele Momodu also confirmed it on his page as he shared the photo above with the caption:
It is official… Let's all sue for peace…
Your Majesty,
BLESSED ARE THE PEACE MAKERS…
Thanks for the honour of pouring out your immediate and future plans to me.
Thanks for vowing not to direspect the revered throne of Oduduwa, the progenitor of the Yoruba race.
When marriages break up, it comes with painful stress and traumatic strain.
The pressure can be lessened by staying positive.
It shall be well with you…