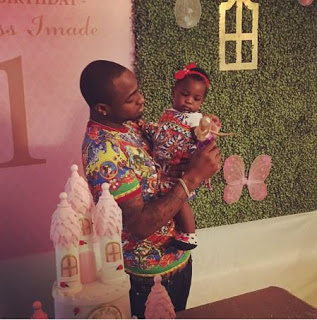 Davido
has called himself O.B.O in the past which means, Omo Baba Olowo which
translates to the son of a rich man. Lately he's also called himself a
rich man as he claimed to have ammassed a lot of money for himself jist
like his father.

Davido doesn't like cheap that's why he went all out to celebrate his daughter, Imade's
first birthday in style by throwing a star studded lavish birthday
party which saw several a-list celebrities in attendance with their
kids.
A closer look at the photos from the party shows that Davido
didn't just spend a lot of cash to make the birthday gig happen but
also splashed a lot of money on himself and daughter's outfit.
A quick visit to the official website of Dolce & Gabbana reveals that Davido's T-Shirt is off the Spring-Summer 2016 men's collection.
See the photo of his top below;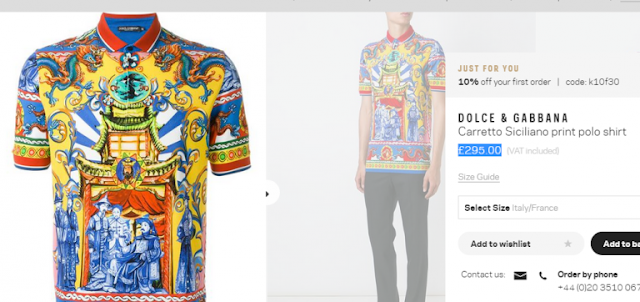 The top retails for £295.00 which is about N150k.
His daughter, Imade
also rocked a Dolce & Gabbana sleeveless A-line dress made of
brocade with a postcard print valued at £370 which is almost N170k.
What do you think?