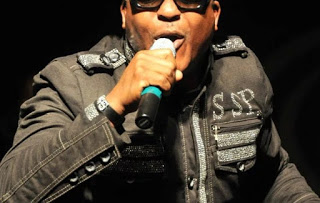 Veteran fuji music icon, Sir Shina Peters has opened up about his relationship with his family especially with his famous son, Clarence Peters who is now a video director.

According to Shina Peters, he said his son is big but he is bigger as he is the father.
He made this statement while in aninterview with Sunday Scoop and also added that he is the only veteran musician in Nigeria who is legally married to one woman.
Here's what he said:
"You can call me a ladies' man but I did things with caution. Do you know that I am the only artiste of my generation who is legally married to only one woman till date? My wife still stays with me. There is no way you would be at the peak of your career without the support of women.

Getting married was a miracle. In those days, even before I finished a show, you would see plenty of women literally queuing to meet me. Choosing my wife was destiny; it was not my making or hers. We were destined to be together and I feel everyone has someone destined for him or her. If not for my profession, I would have loved to have a wife and two children.