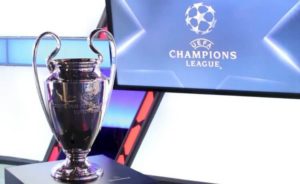 It was an exciting group stage after each club had struggled to reach the round of 16 which draws has now been unveiled.
Manchester United will face the French champions Paris Saint Germain, who have been unbeaten in the league this season with 44 points from 16 games.
Last season finalist, Liverpool has been drawn against Bayern Munich, see full last 16 draw below.
Schalke v Manchester City
Atletico Madrid v Juventus
Manchester United v PSG
Tottenham v Borussia Dortmund
Lyon v Barcelona
Roma v Porto
Ajax v Real Madrid
Liverpool v Bayern Munich