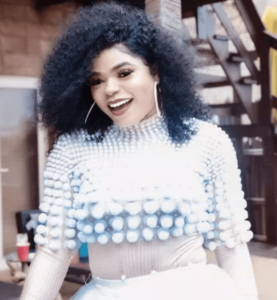 Popular Nigerian cross dresser, Okunleye Idris well known as Bobrisky has always warned people to desist from calling him 'Bro'.
While people are still confused about the pronoun to used for Bobrisky, it seems the transvestite has just helped with that.
The Self acclaimed Nigerian male barbie doll took to his Instagram page where he referred to himself as "Shim".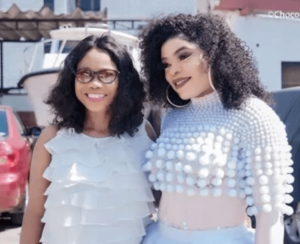 The cross dresser shared his photo alongside a pretty lady and captioned it:
"Don't lie o guys….if you don't know me as boy/ girl (SHIM) on ig. Won't you toast me ? Look at me standing beside a complete woman and see how I fine die. If say I be woman chai guys go wide my KPEKUS with their big GBOLA"