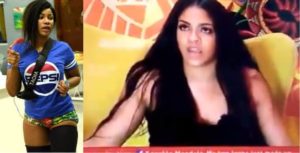 One of the housemates, Venita has confessed to Biggie in her diary session that Tacha intimidates her.
She revealed that when she first came into the house, she saw Tacha as a big challenge and threat as she never waste time in attacking whoever steps on her toes.
Venita also voiced out that Tacha is mean, aggressive and rude as she never give regards to anyone.
Watch her speak below: