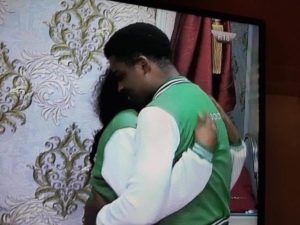 Seyi and Tacha first bonded with each other after being locked up in a secret room.
It seems the two have now developed some interest in each other after being spotted hugging each other passionately.
It could be seen in the video that Sir Dee had apologized for intruding into their privacy as Tacha was shocked after being caught up hugging Seyi.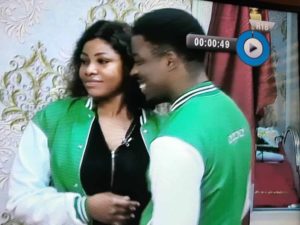 Sir Dee can be heard saying "Are you guys done, Seyi why is your button undone tho?" of which Seyi replied "Because it was about to be more than a hug."