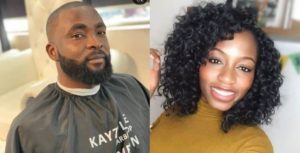 Contrary to what viewers of Big brother naija reality show had thought, Khafi had denied ever having s3x with her fellow ex-housemate, Gedoni.
Earlier on, the show host, Ebuka had interviewed Khafi who reaveled she really likes Gedoni and feels a level of peace whenever she was around him.
Here's what she said:
"I felt such peace around him. I didn't think I couldn't be myself around him. We did not have sex. You know sex is a natural thing. If I did, I would actually say that's what happened. I wouldn't want to be given the penalisation or punishments for things I didn't do. I just feel like in the house, everything is so intense so where you will get to in a relationship over three months seeing somebody and been on a date with them is like a week in the house.
The intensity seeing everybody when you wake up and when you go to sleep. I think it was after the eviction in the first week, after we were almost up that's when our bond really grew.