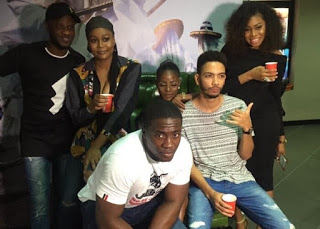 Ever since it has been announced that two out of eleven evicted housemates are to return back to the show based on popular votes, the housemates are already doing their campaigns.

It was announced at the Sunday live eviction show by the show host, Ebuka that instead of eviction, two evicted housemates will be voted for to return back to the house.
Just after that, we have seen everal of the housemates soliciting for votes on social media, here's how they all reacts to it.
Khloe wrote on instagram:
"Guess what guys? Koko can still win the money. Yay. But only with the help of my kokoArmy's . Now it's time to vote Khloe back in the house. Second chance ? Let's hope so."
Ahneeka wrote on twitter:
"Y'all thought I wasn't ready to come back No way! The truth is, I spent the better part of the day trying to wrap me head around the whole news. I mean.. who would have thought.

"Well my #AhneekaNinjas did. They even started the #bringbackahneeka campaign way before the news dropped. Now to the agenda of the day.so join the movement."
Bitto also wrote:
"No Strategies this
Time, THE REAL BITTO (BIG BITTO) kindly needs a second chance;


•Bitto is NOT MARRIED!

•Bitto is jovial (The Boy in your
neighbourhood)

•Bitto is compassionate

Please Vote to put BITTO back in
Big Brother's House.