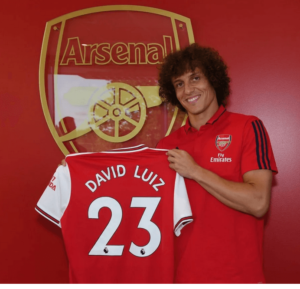 In what seems to look like a lost battle, Arsenal have finally sign the Brazilian defender, David Luiz from Chelsea.
David Luiz was signed for a reported fee of £8m deal on a year two-year contract.
The 32-year-old defensive midfielder has spent six years in Chelsea and have won the Champions league, The Premier league title, Two FA Cup and the Europa League twice.
He has made 106 appearances with 11 goals and 6 assists to his records.