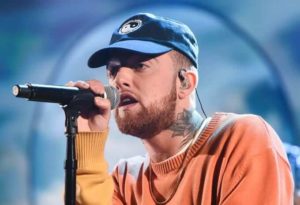 American rapper, singer and producer, Malcolm James McCormick who is popularly known as Mac Miller is said to have died at the age of 26 from a suspected overdose.
The rapper had died on September 7 in his Studio city home of San Fernando Valley.
Miller was known for singing about his struggles with drug abuse in his music and came to limelight after topping US Charts with his debut album in 2011.
Miller had signed a deal with Warner Bros in 2014 and Tom Corson, the co-chairman of the group had released a statement about his death.
"All of us at Warner Bros. Records are deeply shocked and saddened by the tragic news of Mac Miller's untimely passing.

"Mac was a hugely gifted and inspiring artist, with a pioneering spirit and a sense of humor that touched everyone he met.

"Mac's death is a devastating loss and cuts short a life and a talent of huge potential, where the possibilities felt limitless.

"We join all of his fans across the globe in extending our thoughts and prayers to his family and friends," the statement said.
Mac Miller was born on January 19, 1992 in Pittsburgh, Pennsylvania, United states.
He grew up in Point Breeze, Pittsburgh with his parents who were both an architecture and photographer.
Miller started rapping at the age of nine but recorded his first track at 14.