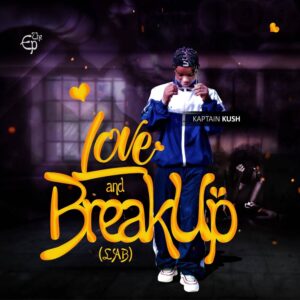 Fast becoming a force to reckon with, Kaptain Kush serves another undiluted doses of fresh new sounds on his album "Love And Breakup" (L.A.B).
Kaptain Kush expresses himself much better with different love theme singles from the highly anticipated album "Love And Breakup" which is a true masterpiece with great artistry and story telling.
Every track has its own effect to the projection of the intention of the project.
Its a massive one from the talented singer with features from Gzone and Crosschain.
READ ALSO: Kaptain Kush Biography, Songs, Pictures & Untold Facts
With the potential hit singles like Sorry, Melanin and Far Away, you are definitely in for some music treat.
Listen and tell us what you think.