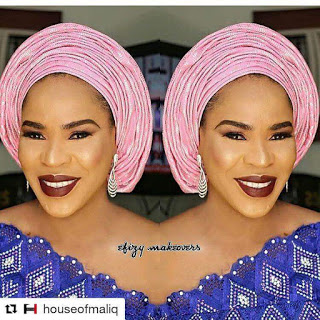 Award winning actress, Faithia Balogun drop down most of the pictures on her instagram page and also changes her name to Faithia Williams.

The reason the the mother of two did this is still very much unknown leaving some to still suspect that it is due to her marital issues with her former husband, Saidi Balogun.
The beautiful mother had some issues with her ex-husband with the later demanding that she should remove the last name, the matter which was taken to court and was perceived to have to be won by Saidi Balogun.
See evidence below that she has now changed her name from Faithia Balogun to Faithia Williams and also left only one post on her Instagram page wchich is only her picture.