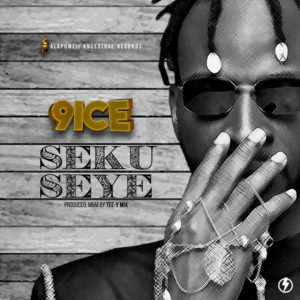 As we are still waiting for 9ice for bring home the Grammy award, here comes a brand new single from the veteran titled "Seku Seye".
Song Info
Artist: 9ice
Title: Seku Seye
Genre: Afro-pop
Year Released: 2020
Record Label: Alapomeji Ancestral records
Producer: Tee-Y Mix
9ice serves up another inspirational theme single following the release of his debut for the year titled "Aye Po Gan".
Its also a uique sound complimented with proverbial lyrics along with an uptempo beat.
As produced and mixed and mastered by his usual collaborator, Tee-Y Mix, 9ice used the opportunity to celebrate living in the moment while delivering enjoyable lyrics with the fusion of captivating Afro-pop music with his amazing vocals.
RELATED: [Music + Video] 9ice – Ayepo Gan
Listen and tell us what you think.