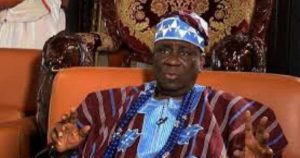 The Oba of Lagos, Oba Rilwan Akiolu has alleged that the former president of Nigeria, Olusegun Obasanjo was one of the major problem of Nigeria.
Oba Akilu had claim that while Obasanjo was in power, he failed to focus on the country's investments.
He revealed to Vanguard in a recent interview that the former president was running after Lagos state instead of focusing on Nigeria's investments.
Here is what he said:
The major problem of Nigeria today is former President, Olusegun Obasanjo.

"When he was in government, he was running after Lagos while someone was cornering all the blue-chip companies that belong to the country.

"He could not win election in his ward in Abeokuta. He ignored all Supreme Court judgements which were in favour of Lagos State.