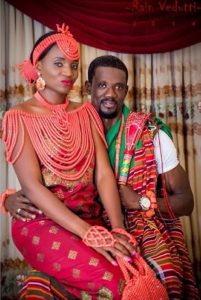 Ese Walter and radio host Benny Ark have reportedly parted ways after 5 years of marriage.
Ese revealed that she separated from her husband for the reason that she was no longer feeling comfortable.
She also said she felt choked up, lonely and even sometimes didn't want to see her husband much in a week.
"How can you feel lonely when you have a live-in partner?" she added as she spoke about her separation.
She added that she's been looking a lot better ever since she separated from her husband.