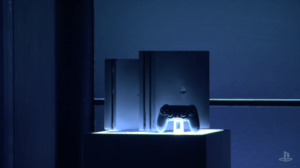 Its been almost 5 years now since the launch of Play station 4 by Sony and game lovers are already demanding for a new console.
Sony's new president, Kenishiro Yoshida has now confirmed that the firm is working o a new device.
While speaking to the Financial Times, Kenishiro said:
"At this point, what I can say is it's necessary to have a next-generation hardware."
On the otherhand, Mr Yoshida didn't refer to it as Play station 5, suggesting that Sony may have a new name in works.
John Kodera, head of Play station also sad that we may have to wait for a while before it's been launched.
"We will use the next three years to prepare the next step."