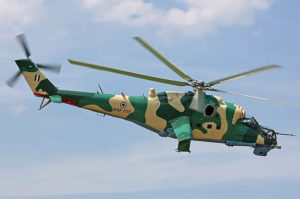 President Muhammadu Buhari has commisioned 62 pilot officers and second lieutenants of the Nigerian Defence Aademy (NDA) into the Nigerian Airforce on Saturday.
According to the president, the 62 cadets addition into the NAF would strengthen the personnel needed by the force in his sole responsibility to protect Nigeria's territorial integrity.
Mr Buhari was being represented by the Chief of Air Staff (COAS), Sadiq Abubakar at the ceremony which as held at the NAF base in Kaduna.
According to him, it was the first time in recent past that NAF regular cadets in their final year are given basic specialist training in their various allotted Airforce specialties.
He also told the newly commissioned cadets to know the limit of their freedom of association and expression and not allow themselves to be used by some disgruntled elements in the society to compromise national security or to act in anyway capable of denting the image of NAF.
"You are graduating at a time when our dear country is grappling with security challenges, especially those posed by Boko Haram and militancy in the Niger Delta," said Mr Abubakar, an Air Marshal.

"There are also emerging national security threats such as herders/farmers clashes and banditry which the government is dealing with decisively.

"You must be aware that you are expected to secure lives and property by ensuring that every Nigerian lives in peace and is free to pursue his or her legitimate aspiration.

"You must not succumb to any inducement or acts that would cause disaffection amongst fellow members of the Armed Forces as well as protecting Nigerian constitution while remaining absolutely loyal to the President and Commander-in-Chief of the Armed Forces of the Federal Republic of Nigeria," he said.