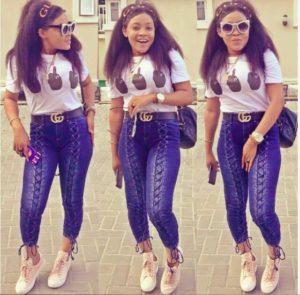 Fast rising nollywood actress, Temitope Solaja has acquired a brand new Acura Jeep.
The beautiful actress has joined the league of Nigerian actresses rocking exotic cars.
The news was announced by one of her colleague, Itele on his page and Temitope confirmed the news by thanking him.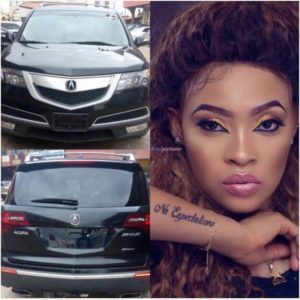 One thing we have noticed is that most of these actresses display the life of the rich as they holiday abroad, buy houses, cars and designer clothes while their male counterparts wallow in penury.