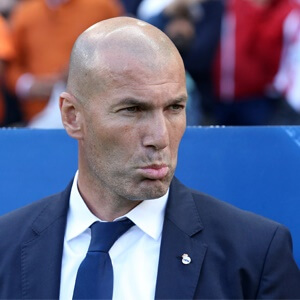 Former Real Madrid boss, Zinedine Zidane is readily available as the next option for Manchester United if Mourinho fails to deliver results.
Although, the English premier league 2018/19 season is just a week old but there are already uncertainties surrounding the job of the Manchester United boss, Jose Mourinho. Remember the job is about firing and hiring and managers know that.
Zidane may be heading to old Trafford after resigning from Real Madrid winning the Uefa Champions league for the third consecutive time in May.
Zidane may well be the best option for the managerial role with his impressive CV, winning the champions league both a player and a manager.
And according to the French outlet L'Equipe, Zidane is monitoring the situation at Man United as he considers his next role.