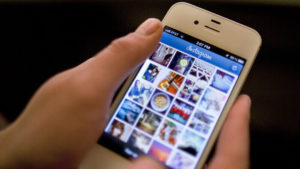 It was really a bad expereince for selfie takers and photographers after the social media platform Instagram unexpectedly shut down.
The platform was unaccessible and unresponsive as users around the world were unable to refresh the socil media site.
Here's the tweet from Instagram official twiter handle which shows they were aware of the issue.
We're aware that some users are having trouble accessing their Instagram accounts. We know it's frustrating, and we're working quickly to fix the issue!

— Instagram (@instagram) July 13, 2018

Howver, the site was quikcly restored for some but 30 minutes is enough for its users to express their frustration over the outage.
Here's the reaction online:
Me running to twitter because Instagram is down and can't survive without social media #instagramdown pic.twitter.com/nBWNuZrPdO

— sweetation (@GodisTayandAri) July 13, 2018