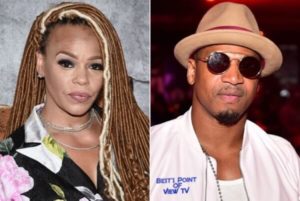 According to reports, American songstress Faith Evans have tie the knot with her boo, Steve J.
The love birds got married in an hotel room in Las Vegas on Tuesday.
It seems the couple tried to keep a lid on the news of their marriage but guests at the wedding have been confirming the reports.
Just After the news of their marriage license brke out, the 46 year old Steve J tweeted: "I love you Faith Renee Jordan" and Faith also replied "I love you back Steve Aaron Jordan".