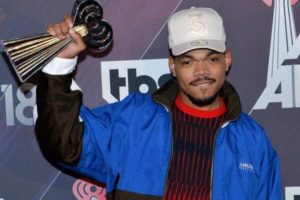 Chance The Rapper has released four songs on wednesday to the delight of his fans after initially denying that he wasn't going to drop a full lenght album.
The songs which are titled "Work out", "Wala Cam", "I Might Need Security" and "65th and Ingleside", were released through his website chanceraps.com and also on all major music streaming platforms such as Spotify and Apple Music.
Chance also announced the release of the four tracks on twitter along with four images of artwork.
Chance is reportedly working on an album with Kanye West, accoring to pitch fork.