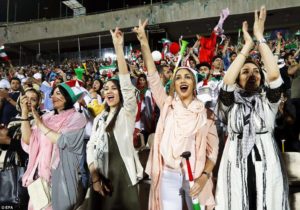 The Iranian women have finally been allowed to watch football for the first time in 37 years after being banned in 1981.
The Iranian women joined the thousands of fans to cheer their team up against the Spanish side at the world cup on wednesday night.
The women were initially blocked from entering the Azadi stadium in Tehran by the police before the country's interior minister intervened.
The women were last allowed inside the Azadi on October 5, 1981 before being banned as part of sweeping reforms following the Islamic revolution.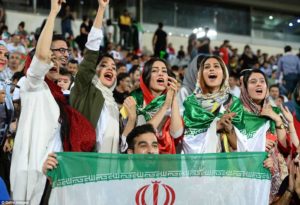 According to BBC's special correspondent, Hadi Nili, he said many women had gone home as a result of police hostility but some did make it inside for the historic night.
However, Iran was defeated 1-0 by Spain after a controversial disallowed goal from the Iranians.