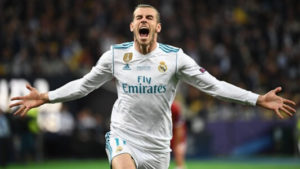 Read Madrid star, Garth Bale has finally decides on his future as regards his departure from the club.
Bale has decided to stay at the club for next season just when Julen Lopetegui was unveiled as the club's manager on thursday.
The Welshman who scored  two goals in their champions league victory against Liverpool, has said that he would consider his future at the club.