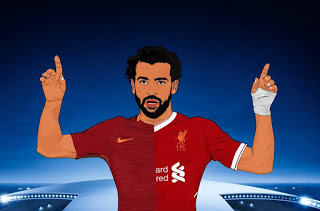 Even though the Italian side As Roma are out of the champions league, they still find it find it necessary to wish their former player and now Liverpool star, Mohamed Salah good luck in the finals.

Salah had hleped Liverpool secured a place in the Champions league final at the expense of his former club especially with his superb brace in the first leg.
Out of the respect he has for the club, Salah refused to celebrate his two goals.
There is no better way to appease the fans and getting the blessing of the club than to acknwledge theri love and show them respect in accord.
— AS Roma English (@ASRomaEN) May 2, 2018
Mohamed Salah had spent two season at Serie A, first at Fiorentina and then Roma before joining the Giallarossi on a permanent deal in 2016.