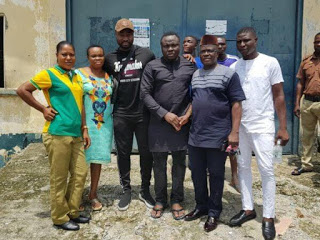 Just for the celebration of his birthday, Alterplate boss, Harrysong has helped in the release of three inmates from the Okere prison in Warri, Delta state.

The "Under the duvet" cronner who's building up for his kingmaker concert holding on April 29 in Warri, Delta state, has also promised a cash of N500,000, musical equipment in the prison chapel and also sports materials to the prison's Ayoko football.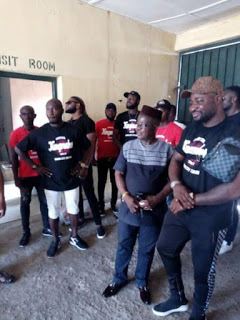 During his visit, Harrysong also told the inmates the touching stroy of his life while growing up and also highlighted the need for them to continue to hold on strong and remain hopeful.
Out of the three inmates, two of them were convicted with an option of fine which they were unable to pay until Harrysong came to their rescue and the third person is still awaiting trial and will be released on bail from the court after the holiday.