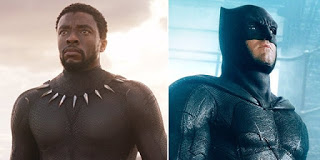 Marevl's Black Panther is said to have made more money than the Justice league in just four days at the US box office.

Black Panther which was estimated at $235 million at the domestic box office and $404 million worldwide, is said to have earned the fifth highest opening of all time and the thrid higest four day opening in history according to box office Mojo.
On the other hand, Justice league has grossed around $228.6 million domestically since its release in 2017.
In conclusion, Black Panther has done well against other Marvel cinematic titles with the best domestic opening weekend of all time.