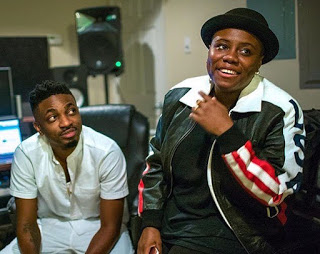 Teni who wished the music producer, Shizzi a happy birthday, had dropped a gospel song freestyle on a hip hop beat.

Teni whose name is Teniola Apata, is the younger sister of the "Maradona" hit lady, Niniola.
Teni whose love for music can not be measured, caught the attention of fans after several freestyles on instagram with her story telling songs.
She further proved her worth when she dropped her hit single "Fargin", an adaption of the english word "Virgin".
I came across this her freestyle on her page, i just can't help but to share with you guys. Watch below.
Even with her talent, the singer revealed how she's been scolded by her sister when she gets the notes wrong.