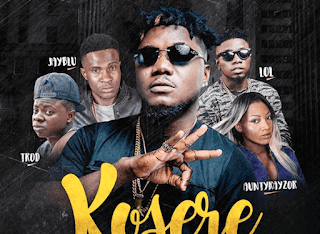 Indigenous act, CDQ returns with a music star loaded joint titled "Kosere" featuring the likes of Trod, Aunty Razor, Lol and Jayblu.

The NSNS Ceo, CDQ is giving the up and coming star a platform to show case their talent and those featured on this track are just the lucky ones picked from his Kosere contest.
The package also comes with a visual directed by AdamsGud.
Download and enjoy!
DOWNLOAD AUDIO: CDQ – Kosere Ft. Trod, Lol, Aunty Razor, Jaybly, Lol
Watch Video "Kosere".