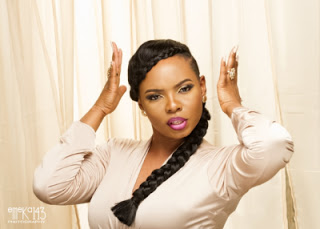 Nigerian singer, Yemi Alade has denied ever having anything to do with supporting total dictatorship in political issue in Togo.

Yemi Alade insist she had distance herelf from the politics in Togo and that she only went there to perform at a festival.
This is coming after she was called out by a Togolese human right activist, Farida Nabourema for supporting political tyranny in the country.
The singer, through her manager, Taiye Aliyu had said she only went to perform in a yearly festival in Togo which never had any political affiliations.
"It was just like a normal show you go for in a country, it was a festival they normally do. It wasn't a political thing at all. Yemi Alade just went there to perform." He said.
Apart from Yemi Alade, Farida Nabourema also accused Togolese footballer, Emmanuel Adebayor for supporting total dictatorship in the country, where she had said they should rather use their influence as a celebrity to protest against the act.