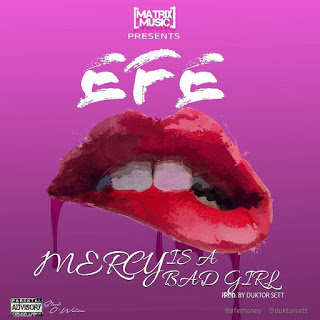 Just after serving us the visuals to his single "Based On Logistics", Efe waste no time to drop another lovely tune titled "Mercy Is A Bad Girl".

With barely weeks of giving his fans the "BOL" visuals, Efe shows not sign of relenting by dropping new music "Mercy Is A Bad Girl" as produced by Duktor Sett.
Efe has proved everyone with this new track that he is not quitting music anytime soon as keeps on dropping hits after hits.